Granted: Single storey semi-detached bungalow in Ealing
Posted:

June 24, 2020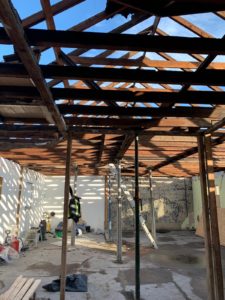 The construction of a single storey semi-detached bungalow and associated alterations (amended) has been approved by the London Borough of Ealing.
Our client demolished his existing dwelling and was threatened with Planning Enforcement action by the Council when trying to rebuild it. Our client submitted a planning application which was refused. We were then approached and then instructed to address the Council's reasons for refusal, so we worked with our client's existing architect and liaised with the Planning case officer ensuring that the revised drawings went far enough in terms of addressing the Council's concern in regards to scale, bulk and massing.
We carefully monitored the progress of the application and permission was duly granted.
If you have a similar development you wish today, call our team on 020 8995 7848 to discuss this.