Granted: garage conversion into habitable room, Hillingdon
Posted:

July 23, 2020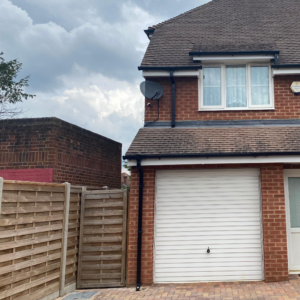 Planning permission has been granted for the conversion of a garage into a habitable room and associated alterations, in the London Borough of Hillingdon.
Our client approached us to secure approval for her garage into a habitable room with a window. We undertook a Case Review to establish whether or not there were any planning conditions that would affect the proposal. Although the planning records for the property were not readily available we managed to obtain sufficient information to reach a sound conclusion.
As a relatively new build house, a planning condition stipulated that the garage should only be used for parking purposes. We prepared drawings and a planning statement that argued that no harm would arise from the conversion either to the appearance of the property or wider area and that ample off-street car parking would be retained. Hillingdon Council duly approved planning permission.
Get in touch today to discuss your requirements in confidence.