Served with an Enforcement Notice?
Reverse the council's decision
If you have recently been served with an enforcement notice and are keen to reverse the council's decision, we can help you.
Through our case review service, we provide you a thorough and efficient way of determining whether your development stands a chance at appeal or whether complying is the best way forward. Once your review is complete, we can provide you with a quote for our services. It normally takes us two working days to review your case and we aim to give you a clear idea of what your next steps ought to be.
Alternatively, you may wish to meet with our duty planner during our advice surgery for an allocated 30 minutes. During your chosen time-slot, we review your documents right then and there and provide you with immediate feedback.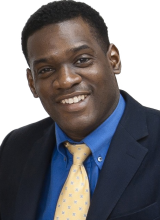 "A huge bulk of our work includes enforcement appeals whether via written representations or informal hearing . In addition, I have personal experience working as an Inspector for the Planning Inspectorate, which gives me a unique insight into the system" ∼ Yussuf Mwanza
Here are some recent examples of our successful enforcement cases:
Uxbridge Road (Ealing)
Park Drive (Hounslow)
Cleveland Avenue (Hounslow)
Rosemary Avenue (Hounslow)
Colbrook Close (Hillingdon)
Watford Road (Brent)
Book a case review or meet with a duty planner in our advice surgery
Please enquire below: