Victory for Chiswick resident as wrap-around extension appeal allowed
Posted:

January 9, 2015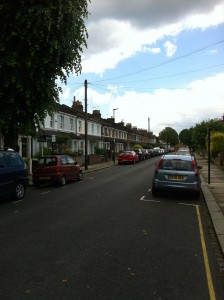 At the end of 2014, the Planning Inspectorate allowed the planning appeal of Mr. Long, one of our clients, for a wrap around extension to his home. This was a major success, as it came despite the London Borough of Hounslow's refusal of the original application, which the council deemed to be contrary to policy.
In June 2014, Mr. Long applied to the London Borough of Hounslow seeking planning permission for a wrap around extension to his home in the Glebe Estate. The council strongly opposed the development. They claimed that it would severely affect the neighbouring residences by restricting light, the outlook and creating a sense of enclosure. They believed that the proposed development was contrary to policy. Consequently Hounslow council refused the planning application.
Upon the refusal, Mr. Long approached us. We advised him to appeal the council decision. Our review of Mr Long's case, highlighted that the council had been unreasonable in refusing planning permission and that the extension would be no higher than an existing boundary fence. Furthermore, during the course of his application, it came to light that an appeal was allowed for a similar wrap-around extension to a property also in the Glebe Estate. The Council was informed of this decision but refused to change its position.
Together with the above evidence, we bulked up the appeal case by commissioning daylight/sunlight study and architectural visualisations. Necessary in this case, in order to further prove that our client's original application should have been granted. Subsequently, after a comprehensive appeal process, the assigned Planning Inspector, agreed with every point we made and allowed the appeal.
So what's next? We have advised Mr. Long to apply for costs against the council for their unreasonable behaviour. The council's decision to refuse our client's original application was unfounded and caused him unnecessary costs in both time and money due to the subsequent appeal process. This could've been avoided.
Despite Hounslow council's dismissal of wrap-around extensions, Chiswick and Hounslow borough residents are increasingly seeking such developments. Wrap-around extensions are highly convenient for those who wish for more spacious homes but do not wish to move. Moreover, they cost considerably less than stamp duty costs on a bigger new home.