Approved: Installation of air-conditioning unit on balcony.
Posted:

January 23, 2020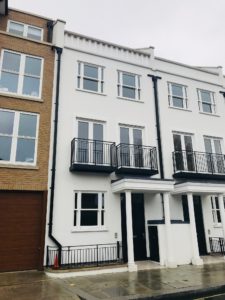 We are excited to announce that the London Borough of Hammersmith & Fulham granted our householder application for the installation of an air-conditioning unit on a balcony
.
Located on the 3rd floor of a residential block, MZA ensured the air-conditioning units were in keeping with the character and appearance of the surrounding area. This resulted in a modest-sized placement of the air conditioning units, with minimal visual impact on the property.
If you are thinking of installing a similar development at your property, call our team today on 020 8995 7848.