Approved: Extensions and associated alterations in Chiswick
Posted:

January 24, 2020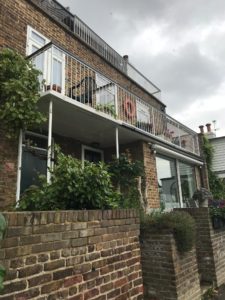 MZA are happy to announce that the London Borough of Hounslow have approved our application for Listed Building Consent and planning permission for a basement and associated extensions to a property located on Strand on the Green, overlooking the river.
Our consultants liaised with a multidisciplinary team, including Heritage consultants, architects and the Environment Agency to deliver a positive outcome.
The Grade II listed property is located within Chiswick, in the Strand on the Green Conservation Area. The refurbishment of the property was necessary in order to preserve and enhance the building's historic fabric. This was achieved through a modest roof terrace and a high-quality contemporary design.
If you have a listed property that you are interested in developing, call Yussuf or Gabriella today on 020 8995 7848.