Approval: Planning Application for extending use for Place of Worship (Church)
Posted:

June 11, 2019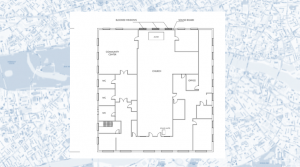 Havering Council: Permission has been granted by Havering council on a temporary basis for use of premises as a place of worship (church) and assembly originally granted by way of enforcement appeal.
MZA Planning have helped many places of worship gain permission around London and with this current case, Havering council have agreed to this permission through parking to be kept near the building for the building as well as minimal noise impact to the surroundings residential area.
MZA proposed sound boards to be attached to existing brick wall to prevent noise from disturbing the local area as well as blocked windows.
We are proud to have extended the use of the premises for our returning client. If you have any properties that need approval for a place of worship or know of anyone that might need our help, please contact us on 020 8995 7848.